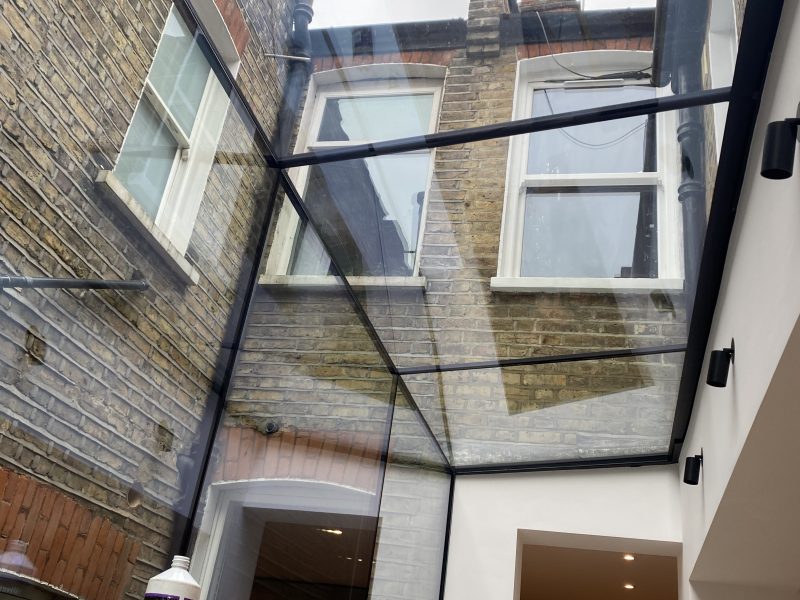 Bespoke Structural Glass
OpenSquare Glazing design, supply and install bespoke structural glass products, from detailed structural rooflights, through to original structural glass links and more, perfect for projects looking for that something special, and away from the norm.
We survey, design, supply and install a stunning range of bespoke glass for a wide range of projects. To achieve this, we work closely with developers, architects and contractors to provide the very best products for your installation.
Structural Glass
for new build, renovation or replacement projects in London and the south.
Bespoke Products
We don't believe in a one size fits all mentality here at OpenSquare Glazing. Instead, we prefer to operate on a made to measure basis. We believe this will help to make sure your new aluminium windows offer the greatest performance. Design your structural glass products with us today.
Full Design Service
Taking care of our customers every step of the way, we offer a comprehensive service. We have the capability to offer a full CAD design service to any architects or contractors who require this service. With our software, you'll be able to visualise the new bespoke glass for your project.
Expert Installation
Installation is such an important step of the home improvements journey. Having years of expertise and experience, our installation team have all the tools to provide a perfect fitting. They'll ensure that your project receives the very best service for a truly professional finish.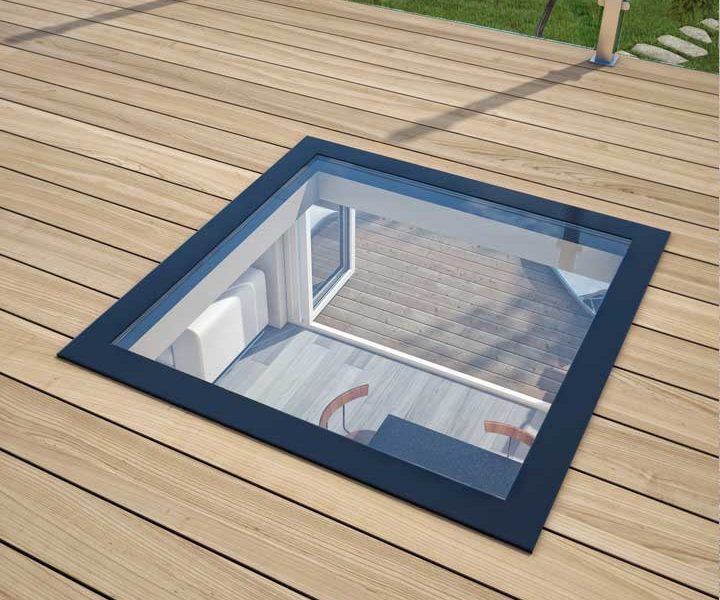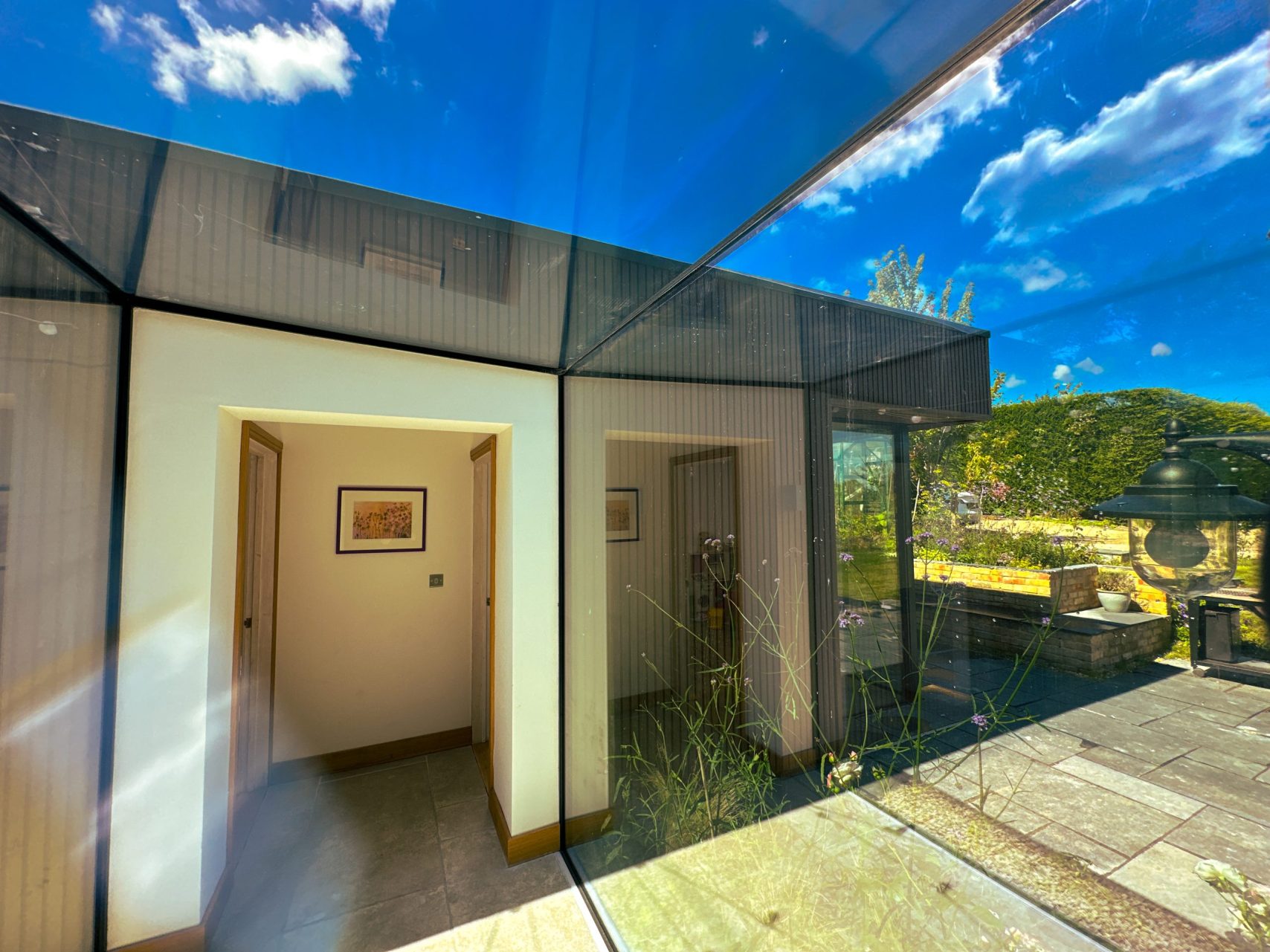 OpenSquare Structural Glass Links
Elevate your spaces with our frameless effect structural glass links that create a seamless transition between buildings. Enjoy unobstructed views and natural light, while maintaining the utmost structural integrity.
Whether on a listed building or on a contemporary new build property, frameless effect glass links can be designed to provide shelter between two areas of the building while enhancing the influx of natural light into the internal spaces either side of the link. OpenSquare are experts in structural glass installations and have designed and installed a myriad of glass links..
Glazed links between buildings are visually stunning aspects of architectural designs, seamlessly connecting two structures in a sophisticated fashion. This innovative design is ideal for listed and historical buildings as they are an unobtrusive method of extending these building structures. Glass links are also luxurious additions to modern properties to create a seamless, contemporary element linking two living spaces.
Glass links can also be habitable spaces in their own right, offering all the benefits of an all-glass indoor space. Highly glazed spaces like this provide impressive amounts of light intake to enhance the health and well being of the occupants.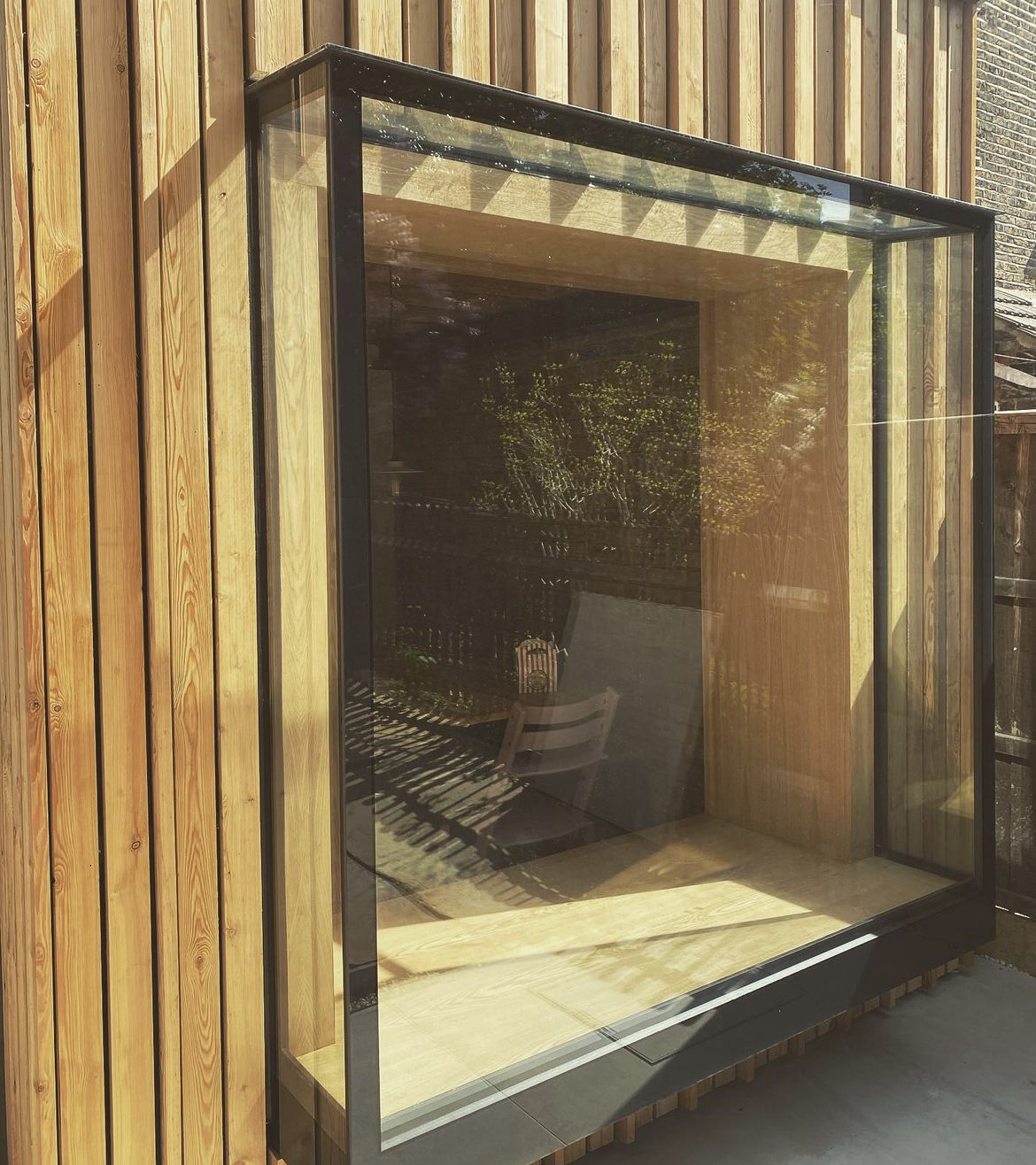 OpenSquare Frameless Effect Oriel Windows
Oriel Glass boxes have long been used in residential architecture to provide bright, light filled places for occupants to sit and relax.
The team at OpenSquare are experts in creating these modern structural glass bay windows, known as Oriel Windows, creating a frameless pop out glass box. These protruding windows can be used as either a large and multi-dimensional surface for light ingress or as a bright and comfortable place to sit.
By using our expertise in frameless structural glazing and our knowledge of high specification structural glass design, OpenSquare can design these glass bay window seats to be frameless at large sizes.
Where the panels of glass meet on a corner no framings are needed, instead the structural glass units can be connected together using structural silicone creating a slim weather proof seal with a neat internal and external appearance.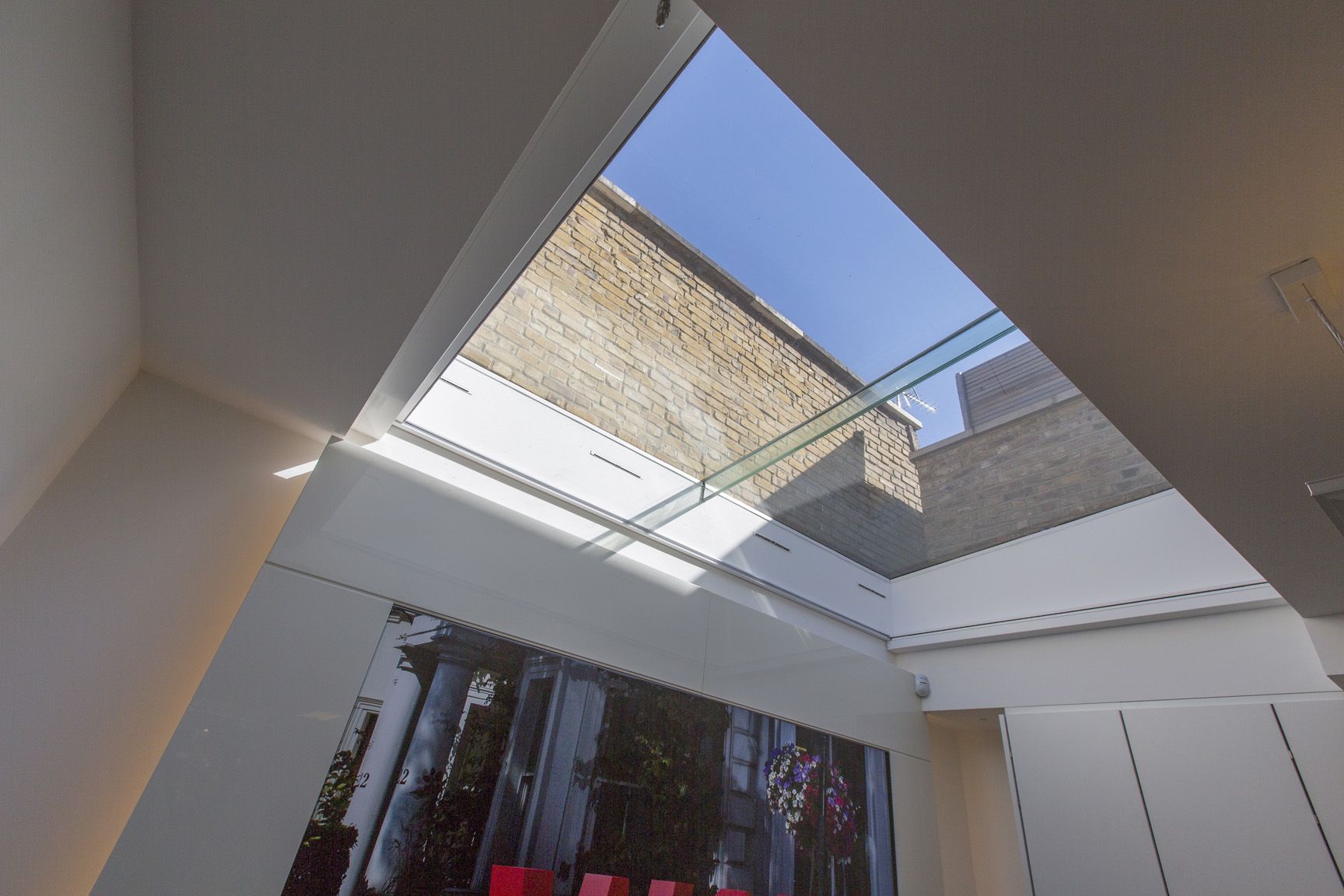 OpenSquare Frameless Effect Structural Rooflight
At OpenSquare, our frameless effect  rooflights are long runs of frameless structural glass sections connected and sealed together with simple silicone joints between the panes, creating long and frameless glass rooflight constructions.
These narrow rooflight designs are perfect for bringing concentrations of light into extensions or to use as a long rooflight over a hallway design.
Providing the rooflight is less than 1.3m wide, no additional structural steel sections or glass beams are required to support the structural glass rooflight.
These structural glass pieces can be designed and integrated with other structural glass products also, including structural glass walls.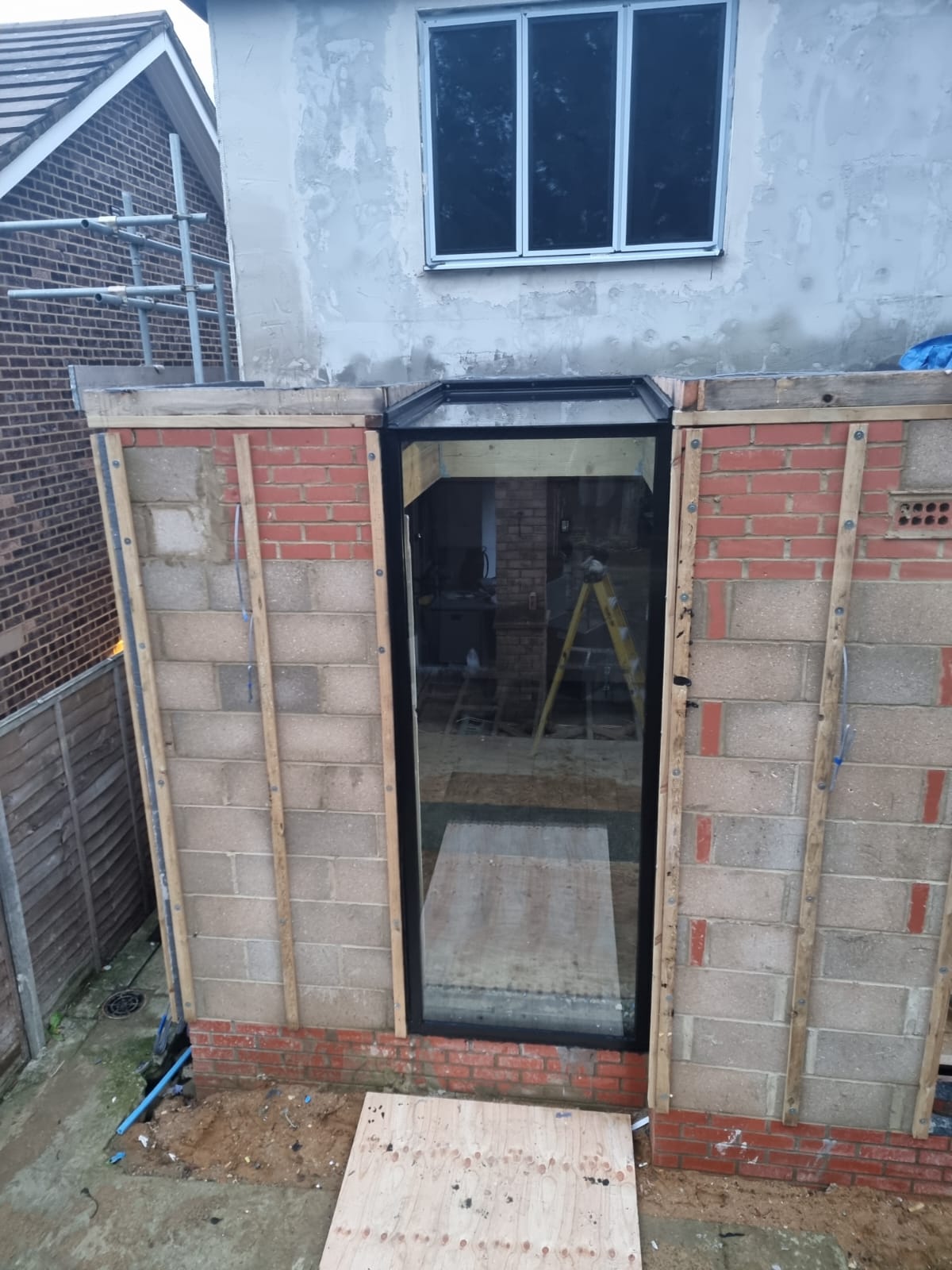 OpenSquare Structural Eaves Windows
Where a vertical panel of glass and horizontal glass panel are to meet, the team at OpenSquare can create bespoke and complex structural glass Eaves Windows to all manner of sizes and configurations
Using specialised strengthening interlayers within the vertical glass these clear panels of glass can effectively carry the load of the above glass unit, creating a glass boxed rooflight with no visible supports of frame.
Where the glass units meet at the horizontal connection the only sightline on view will be the spacer bars of the highly insulated glass units and a slim structural silicone seal, effectively weather sealing and adhering this glass to glass connection.
Depending on the slope of the horizontal element of the Eaves Window, or ( up and over window ) OpenSquare can design a small and discrete drip off ledge to the glass, draining water away from the surface of the vertical panel to reduce water marks and pooling.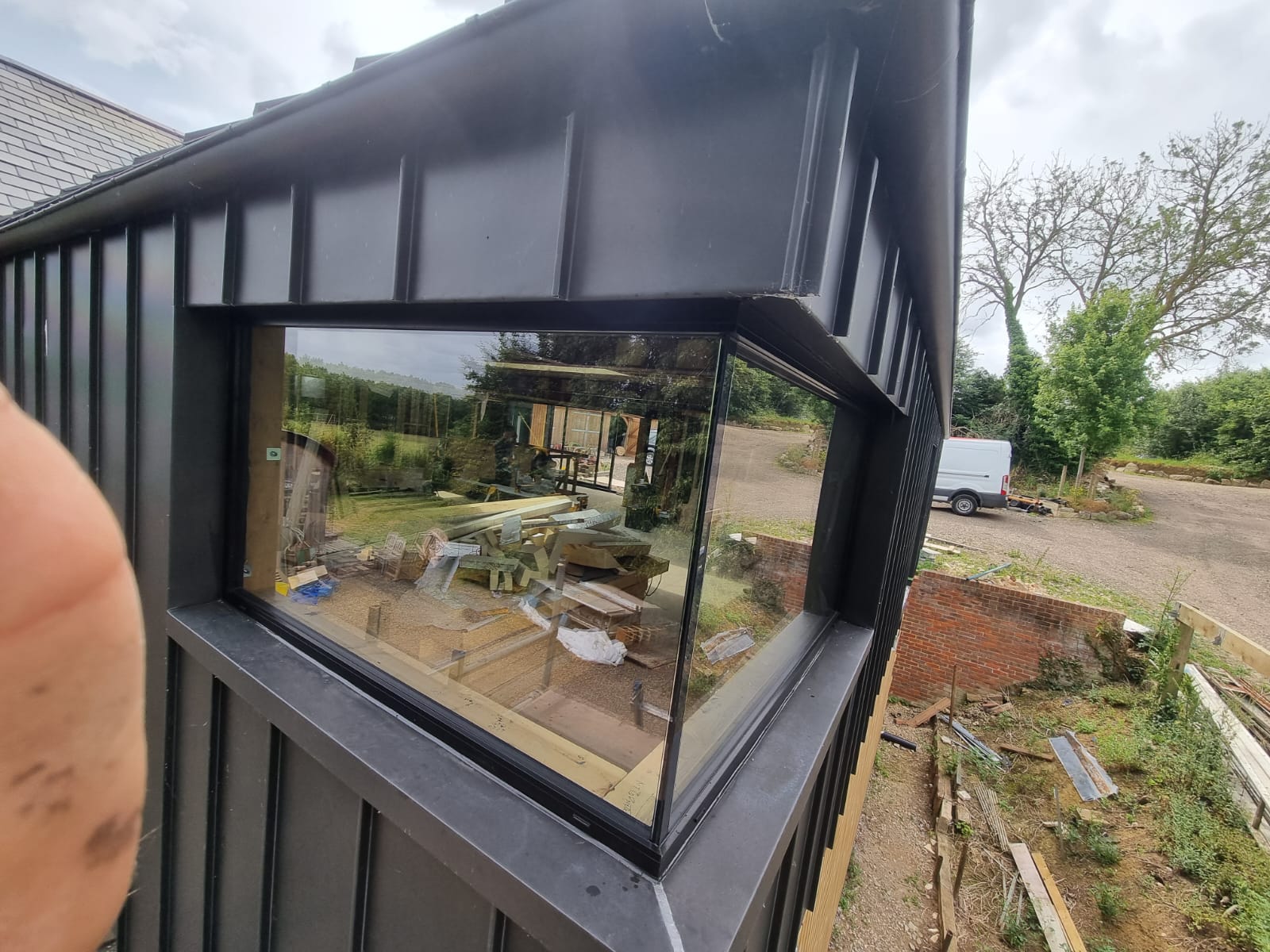 OpenSquare Frameless Glass to Glass Windows
Where a large corner window is required, OpenSquare can design a frameless structural glass installation to create a completely frameless large window installation. These frameless windows, dubbed 'Picture Windows', can create a frameless view to your external environment with absolutely no frame or fixings on show.
The clean and minimal window design you can achieve is perfect for modern architectural designs and bring in a large amount of natural light as well as maximising views.
With no framings needed the size of these frameless windows can be designed to suit all types and scales of window openings with all manner of shapes easily constructed and installed. We use our uniquely designed glass to glass to take away the framed corner sections, to allow un-interrupted views!
Frameless structural glass windows connecting around a corner are also possible to design using this same design method for frameless corner windows or to create a contemporary twist on the traditional bay window. See Oriel Windows for more information about creating 3D frameless windows.