Contact us Today
Contact us today to discuss your new build developments.
CONTACT US
---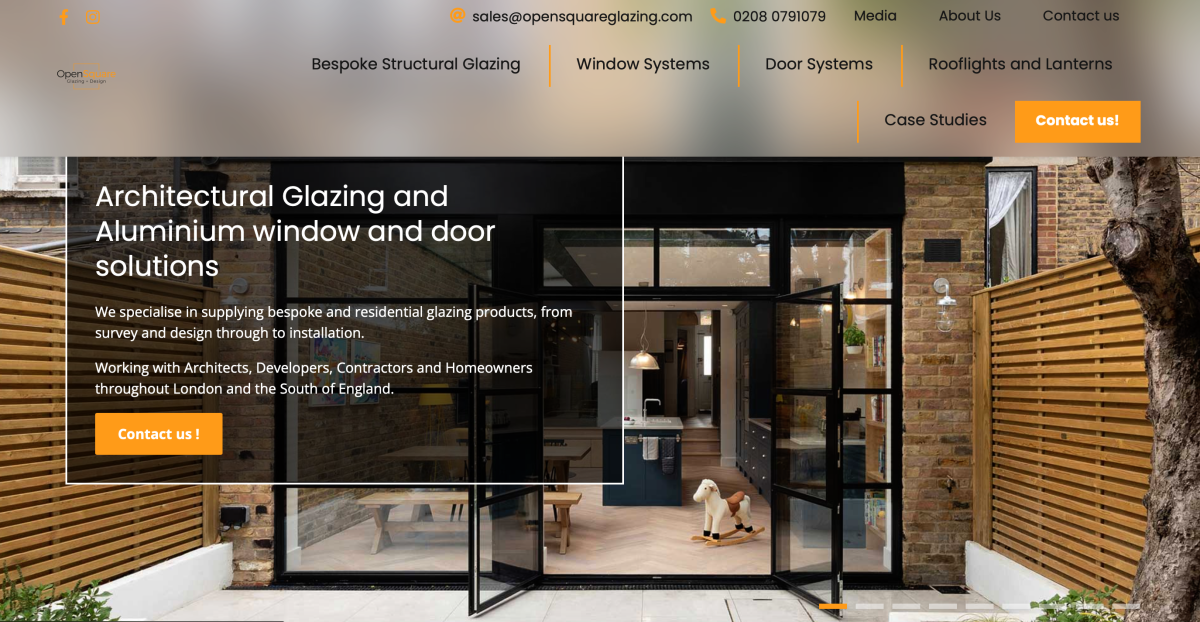 Welcome to the new Open Square Glazing website! We are thrilled to provide our prospective clients with a better look at our aluminium products, as well as past case studies and testimonials from happy customers.
We also have an online quoting engine here on our website, which you can use to design your aluminium windows and doors for new build developments.
Get started today or contact us with any questions about our products of services.
We specialise in supplying bespoke and residential glazing products, from survey and design through to installation.
Working with Architects, Developers, Contractors and Homeowners throughout London and the South of England. open Square
In conclusion, your home's entrance deserves a door that not only makes a striking first impression but also provides the highest level of security and energy efficiency. At [Your Company Name], we offer a wide selection of entrance doors that combine craftsmanship, design, and functionality to enhance the beauty and value of your home. Elevate your entrance with our exquisite doors and experience the difference. Contact us today to explore our collection and find the perfect entrance door for your home.
Security and Peace of Mind: Your safety is our top priority. Our entrance doors are engineered with cutting-edge security features to keep your home and loved ones protected. Multi-point locking systems, reinforced frames, and impact-resistant glass options are just a few of the security enhancements we offer. With our doors, you can enjoy peace of mind, knowing your home is fortified against potential intruders.
Energy Efficiency: A well-insulated entrance door is not only secure but also energy-efficient. Our doors are designed to prevent drafts and maintain a comfortable indoor temperature year-round. This not only enhances your home's energy efficiency but also helps reduce your energy bills.
Customization: We understand that every home is unique. That's why we offer a range of customization options for our entrance doors. From decorative glass inserts to hardware choices, you can tailor your door to reflect your personal style and complement your home's architecture seamlessly.